Seguin family, Join us in celebrating the 100th day of school on February 3. Be creative and have fun designing a shirt with 100 items or 100 theme that represents you! @Seguin Elem @McAllenISD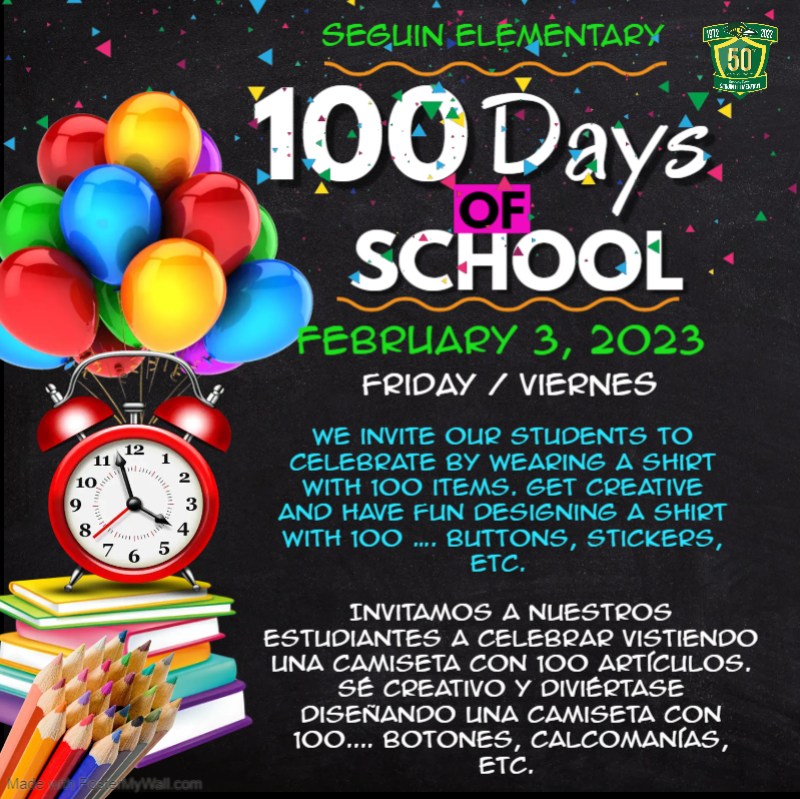 Science Night/Noche de ciencia Thursday/Jueves Nov. 10, 2022 @5:30p.m. in the gym/gimnasio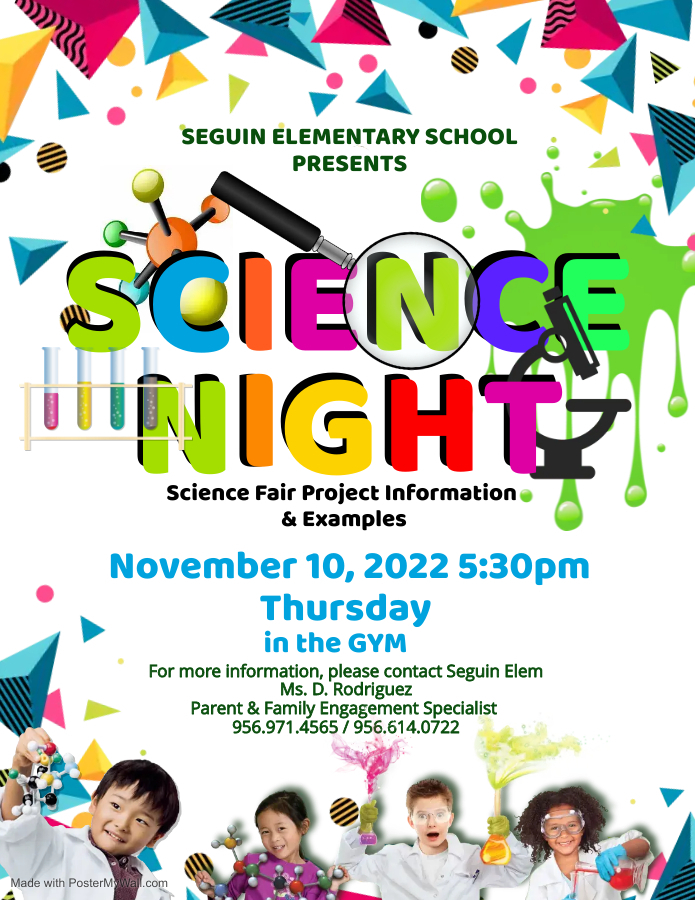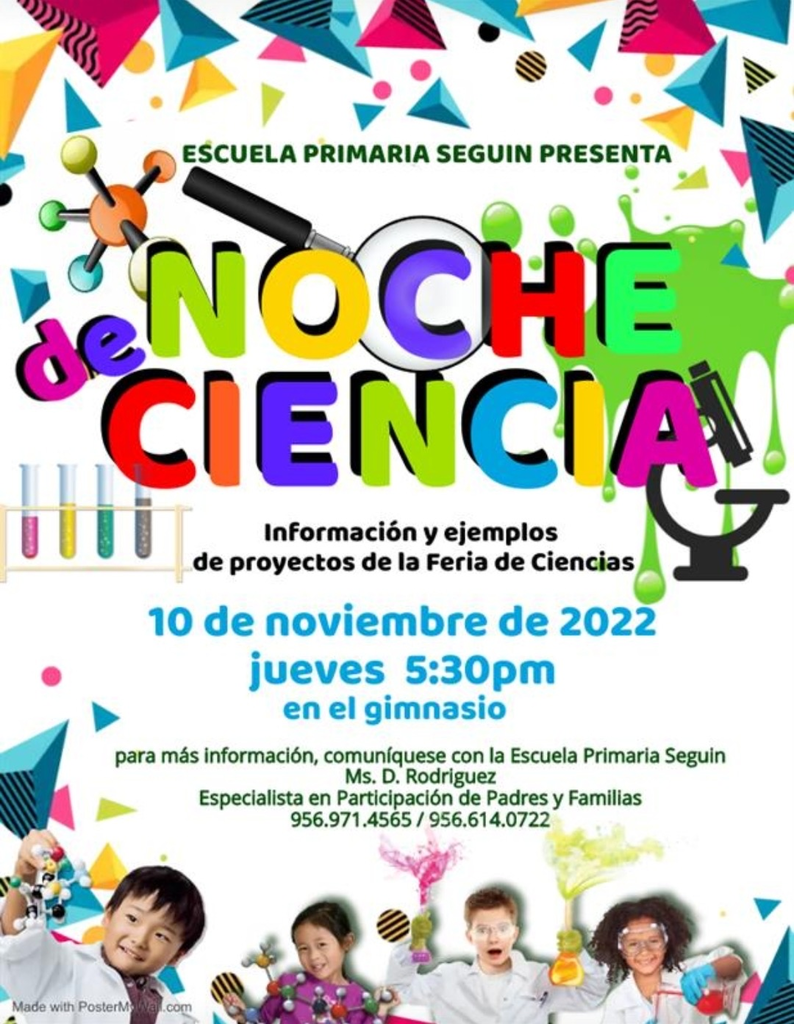 Please join us August 18 for a presentation and discussion on safety & security measures McAllen ISD has in place for the protection of students and staff at our schools. Join us at McAllen High School from 6-7:30pm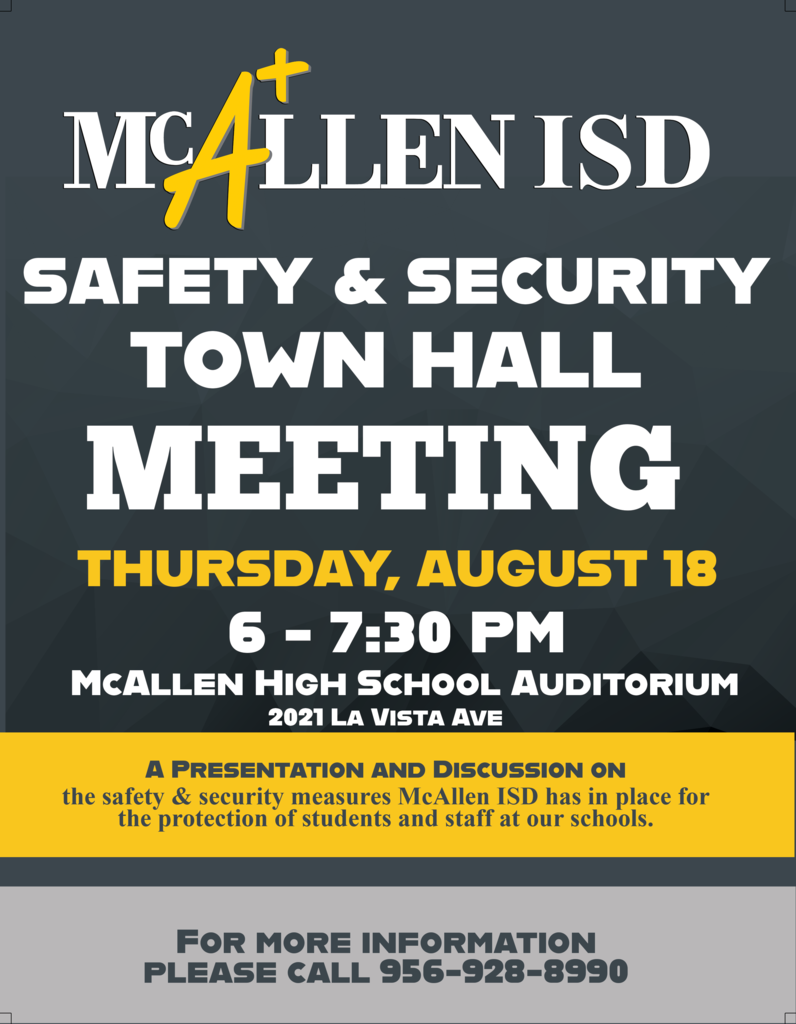 Parents, here is the much requested school supply list for the 2022-2023 year! The list is also downloadable if you click on the link below.
https://5il.co/1eppb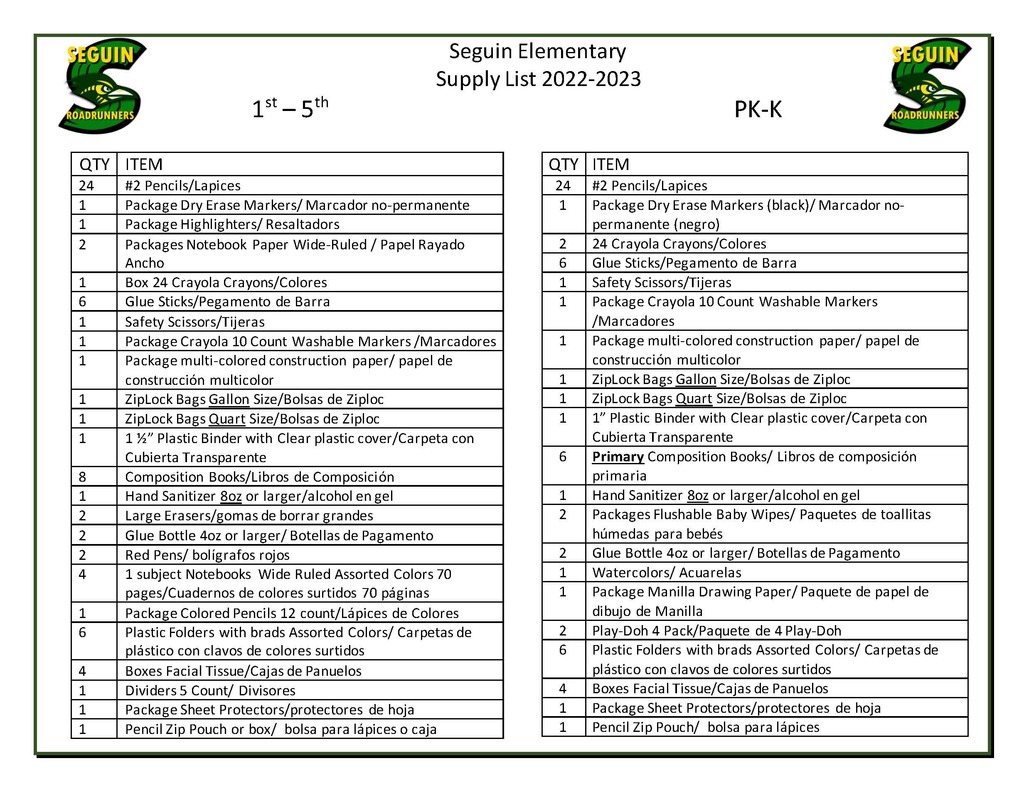 A big Congratulations and Thank you to all our students who participated in Saturday's UIL district meet. They did a fantastic job representing Seguin Elementary. #Beep!Beep! @SeguinElem @McAllenISD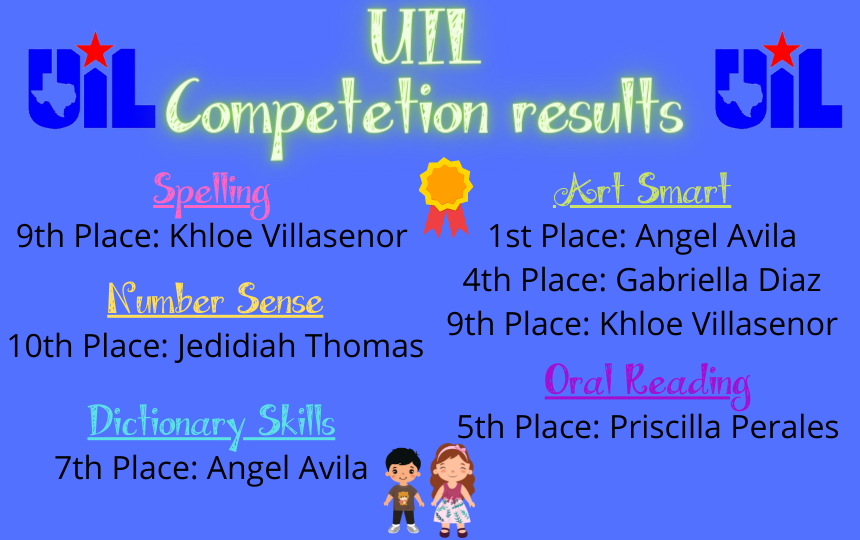 Thank you teachers and staff for all you do! Tuesday, Seguin staff enjoyed an In-Flight First Class Meal courtesy of Radisson Airport. @SeguinElem @McAllenISD #TeacherAppreciationWeek2022
Teacher and Staff Appreciation Week is being celebrated this week. Monday, Seguin teachers and staff enjoyed In-Flight Snacks delivered by Roadrunner flight crew (our awesome admin) @SeguinElem @McAllenISD #TeacherAppreciationWeek 2022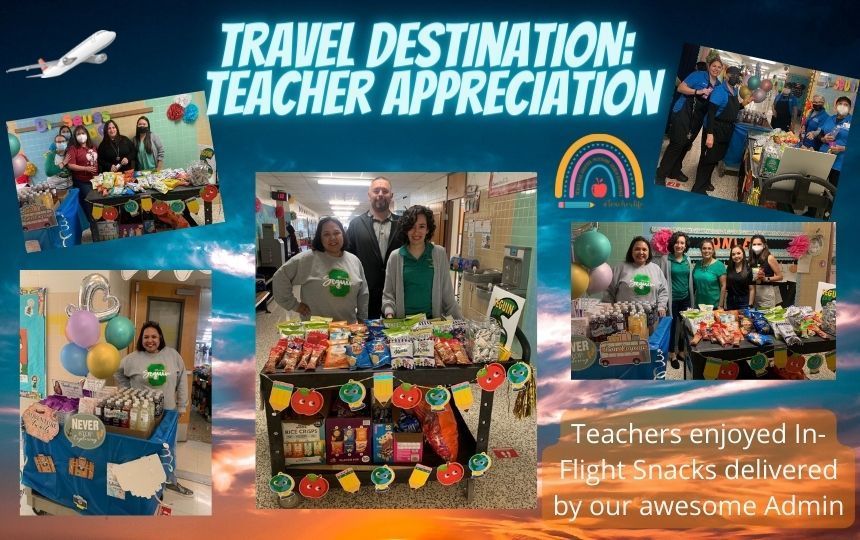 Students at Seguin Elementary had fun on their Easter Egg Hunt. @SeguinElem @McAllenISD
Seguin students have an early start in hunting for Easter eggs. Keep an eye out for more postings of more of our students participating through out the day. #Beep!Beep! @McAllenISD @SeguinElem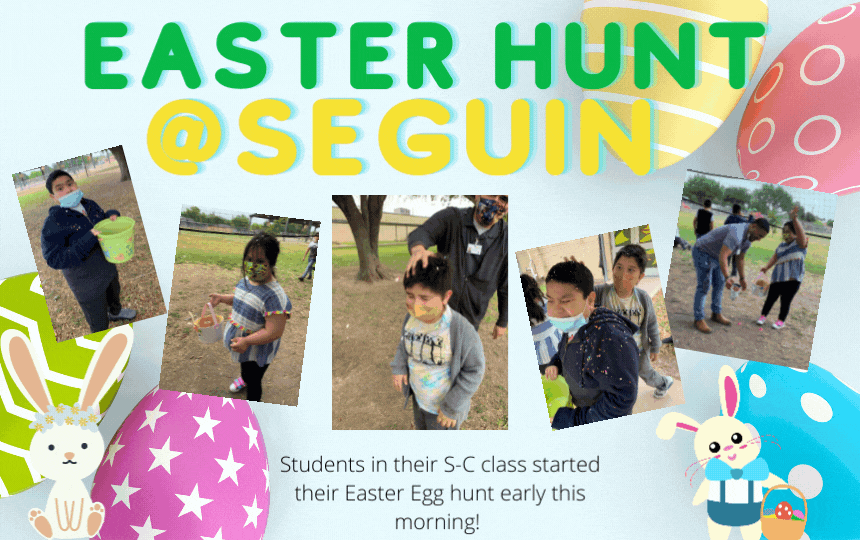 Our 3rd-5th grade "Connect with a Book" Literacy Night went off with a blast! Thank you McAllen ISD PD for lending us your Sling Shot car to inspire students into designing their own car in one of the STEAM activity. #Seguin Reads @McAllenISD @AnnVega
"Connect with a Book" Literacy Night for PK-2nd grade was a success. Students had fun connecting with a book and a STEAM activity. Best of all they received a goody bag with a book to read at home! #SeguinReads @SeguinElem @McAllenISD @AnnVega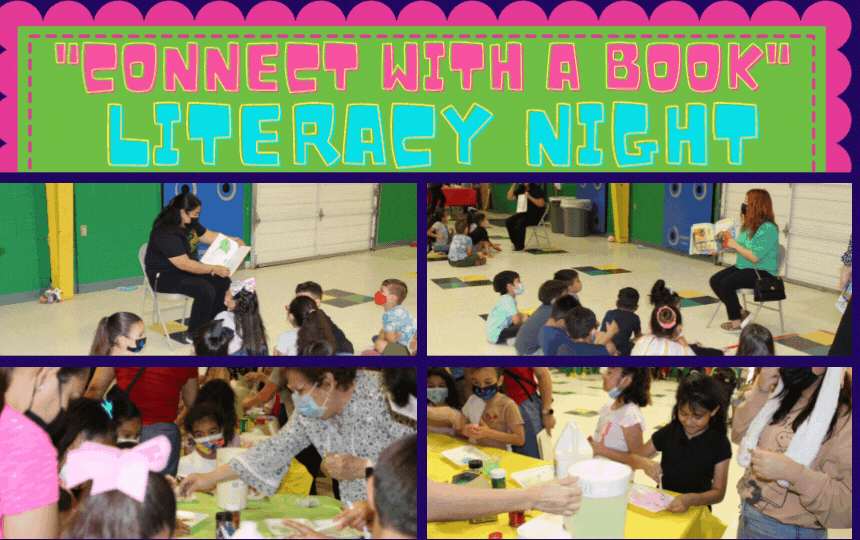 Parents mark your calendar for next week's "Connect to Books" Literacy Night. For PK-2nd Grade it will be held on Tuesday, April 5. For 3rd-5th Grade, it will be on Thursday, April 7th. Both events will start at 5:00p.m. ending at 6:00p.m. and will take place at Seguin's Gym.
Seguin students & staff mourn the loss of Coach Garcia. He worked with our students for 6 years as an Assistant Coach. His devotion and dedication to our students was boundless. He will be deeply missed. @McAllenISD @SeguinElem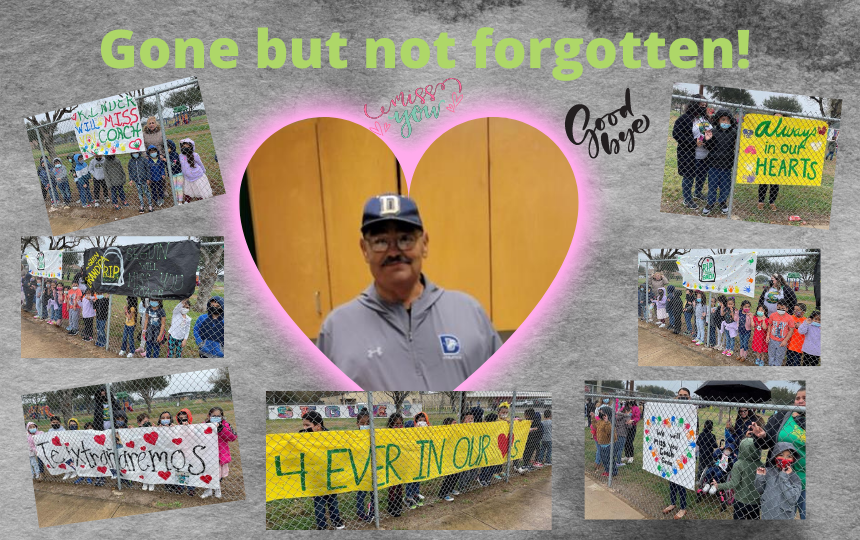 Just had to share more pictures that were shared after posting for the day. Students are too cute to keep to ourselves. A huge Thank you to all who participated in our week long activities. Keep a look out for the posting of our door decorating contest winners. @McAllenISD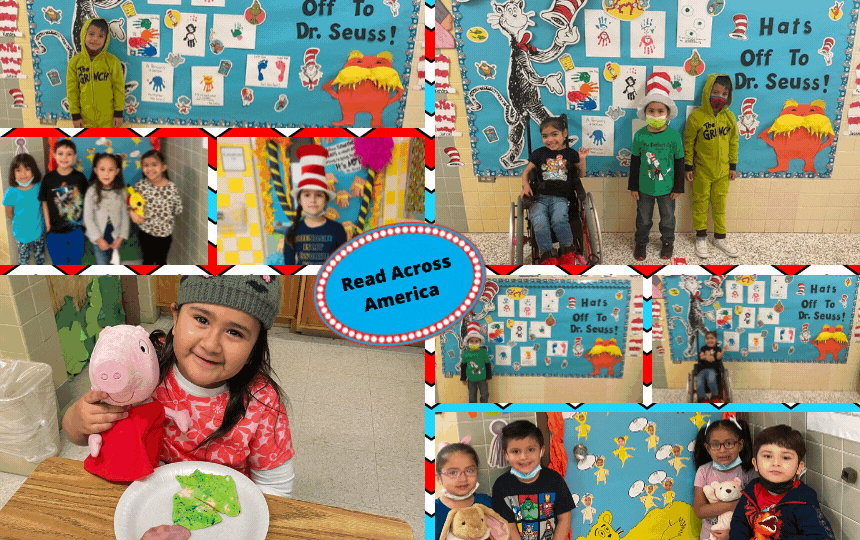 Thing 1 & Thing 2 Day was Friday and students and staff had a blast dressing up as twins. We saw several thing 1s and thing 2s as well. Keep the spirit of Read Across America and read on! @McAllenISD @SeguinElem #ReadAcrossAmerica2022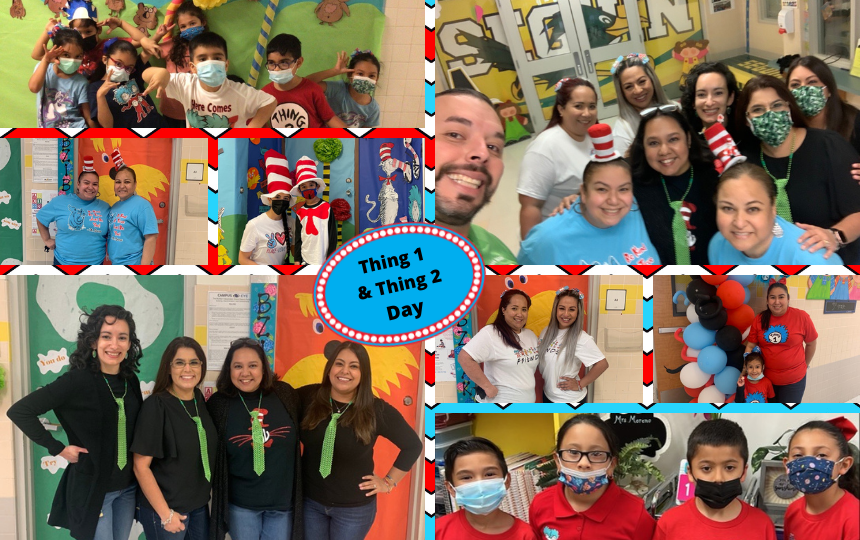 Seguin continues to celebrate Read Across America. Today was Cat in the Hat Day! Check out some of our students wearing their stove pipe hats or fun hat. Tomorrow is Thing 1 & Thing 2 Day. Grab a friend and be a twin for the day! @McAllenISD #ReadAcrossAmerica2022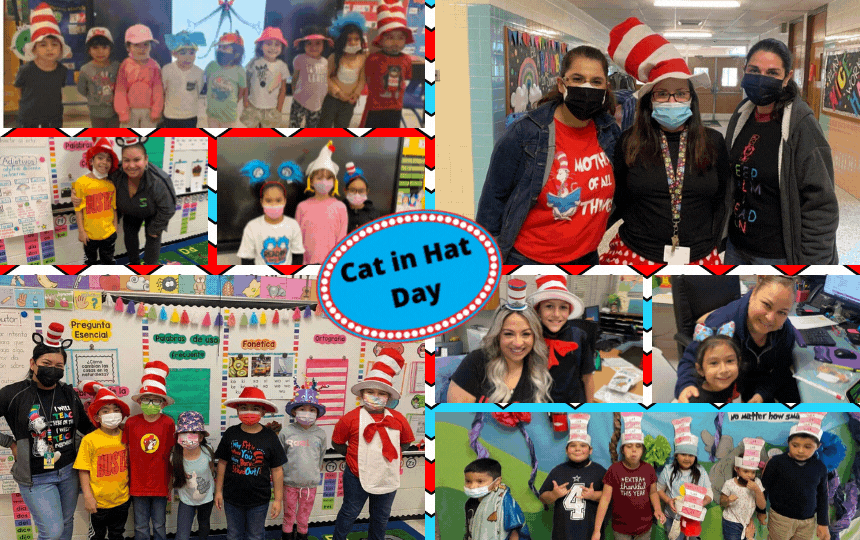 We would like to recognized our school counselors this week as we kick off National School Counseling Week! Thank you for all you do for our students, families, & school communities!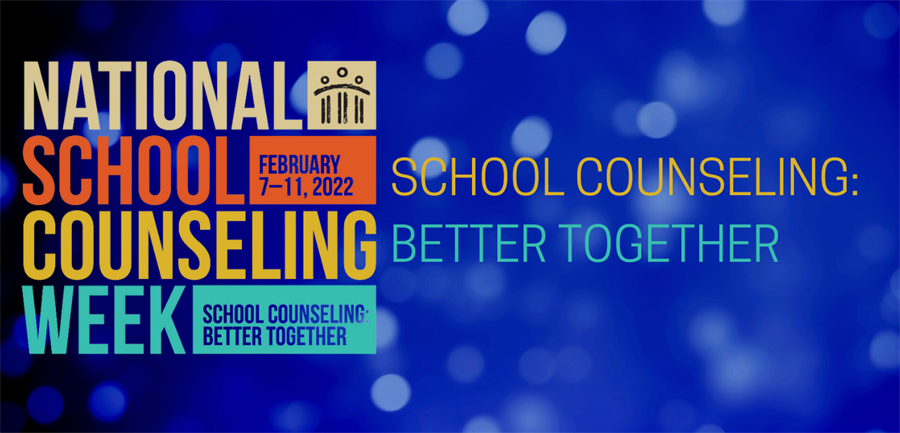 Santa Claus came to Seguin Elementary this Friday morning to surprise some Seguin students with presents. Thank you Secret Santa Society for making some of our students Christmas wishes come true @McAllenISD @SecretSanta_RGV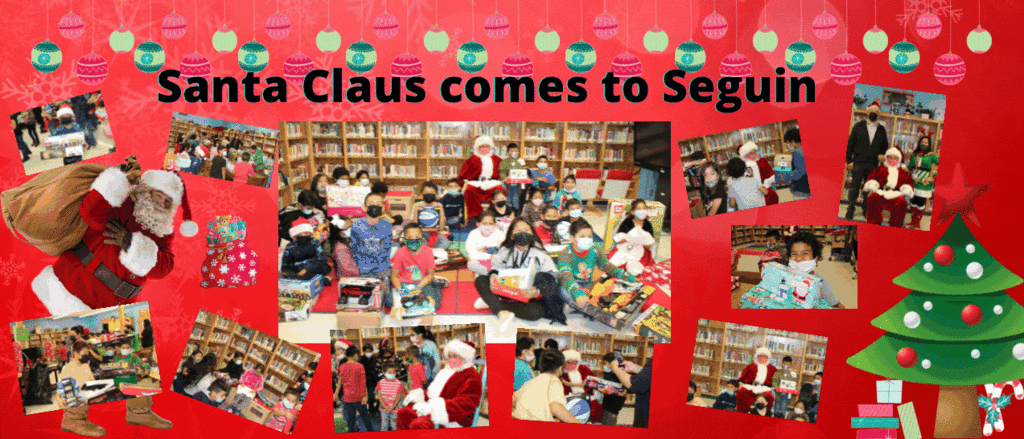 Congratulations, Khloe Villasenor!!! Khloe will be representing Seguin Elementary in our district meet. Izabella Govea is Seguin's alternate. Way to go, girls! @McAllenISD @SeguinElem #Seguin2021